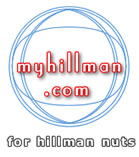 menu
Sip Mobile

4908 views
(Bryce)
Its been resting under my house for a few years now
Burgundy Back seats, with the usual corroded top
Hubcap, anyone else got examples of other styles?
Front view, notice missing hood emblem.. Unfortunately the sun visor was damaged after I took it off.
One of the steering wheel variants
About this car
Got this one for $150, drove it home down the highway at 30km hour, and THEN learnt about split diaphragms in the carbie ;) Unfortunately, I have just finished stripping this one down and it has to go off to Hillman Heaven!

Conditon
Parts Only

Make/Model
Hillman Hunter

Manufactured
1970

<< Back to members cars